Boat Captains:   As we are all getting excited for Lift In, please ensure that you are prepared accordingly by reading the instructions below.
Boats will be launched as per the dry land parking layout below. Please note the location of your boat in relation to the diagram and be prepared to launch accordingly. Boat Captains must be present for launch and ensure your boat is ready to go in the water when the crane comes to lift you in. Boats will be left in straps when launched until captain ensures that no water is entering. Once straps have been removed you are to move your boat away from the launch site as quickly as possible or we will tow your boat to its slip, if needed. Any boat not being launched and not already in the back part of the rear parking lot will be relocated at the end of the day Sunday. Boat Captains must be present for this move.
In addition, each boat Captain must have a current proof of insurance on file with the Membership Director and/or present it to the Harbourmaster on or prior your launch. If this is proof of insurance is not present and up to date, your boat will not go in the harbour.
Also, please note the on line Work Hours sign up opportunity for either launch day or the subsequent cradle move day.
Any questions, please contact Steve at harbourmaster@hawkestoneyachtclub.com.
April 29th
8:00 – 14:00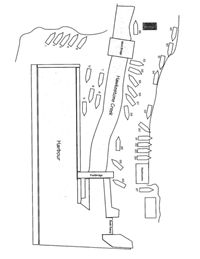 April 29th
14:00 – 18:00
April 30th

8:00 – 16:00